My IPhone does not rotate automatically
A gentleman came to me with his Iphone and asked for help, his iphone didn't rotate automatically when he changed Iphone orientation. He said that he had done something with the setting, now he could not find it. I don't remember it too , i go to General -> Settings , there is no option to change there. I did a little google search, and found the way to fix. It's simple , just swipe up your phone, you will see the option there.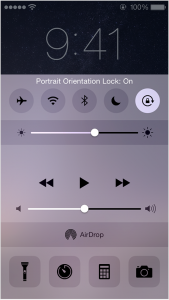 Remember that not every application can change the orientation, some just use portrait , some use landscape only.