Under each Splunk application there is a folder name d"README" … there are something behind it. It's common sense that it's just a documentation folder, it's not critical, we...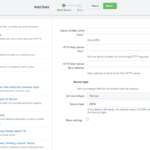 When we upgraded to Splunk , this module is no longer working. Why ? Splunk use python3 by default. This add-on is not compatible with python3 . How...
When we connect to Oracle , beside the host/port , username/password , there is another important parameter is SID or Service_name . I'm not an Oracle expert but i...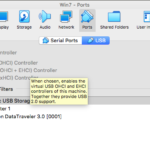 Download the extension pack – Go to the Ports setting and change the setting to USB 2
Un command the line in bold below group notConfigGroup v1 notConfigUser group notConfigGroup v2c notConfigUser view all included .1 view systemview included . view systemview included .`. See the...
www-data 4650 43428 4532 ? S 04:58 0:00 /usr/sbin/postdrop -r www-data 4855 43428 4528 ? S 05:02 0:00 /usr/sbin/postdrop -r www-data 6940 43428...
We have some accounts such as postfix,apache .. these account has "nologin" shell, meaning you can't sudo su – apache or "su – apache". Sometimes we need to login...
Downsampling: : you can have multiple retention per database. : one bucket , one retention. you need to downsample to a different bucket. Query: : can only use...